ALPHAEOS
Webclient // 2015
alphaEOS is a leading German brand in the field of Smart-Home automatisation. Starting from the very beginning, the design explores possible features for a remote management web-client.
The challenge was to order the detected devices and locations within a generic hierarchy, providing the key information at each level. The result: an easy to use prototype, which allows fast access to all items.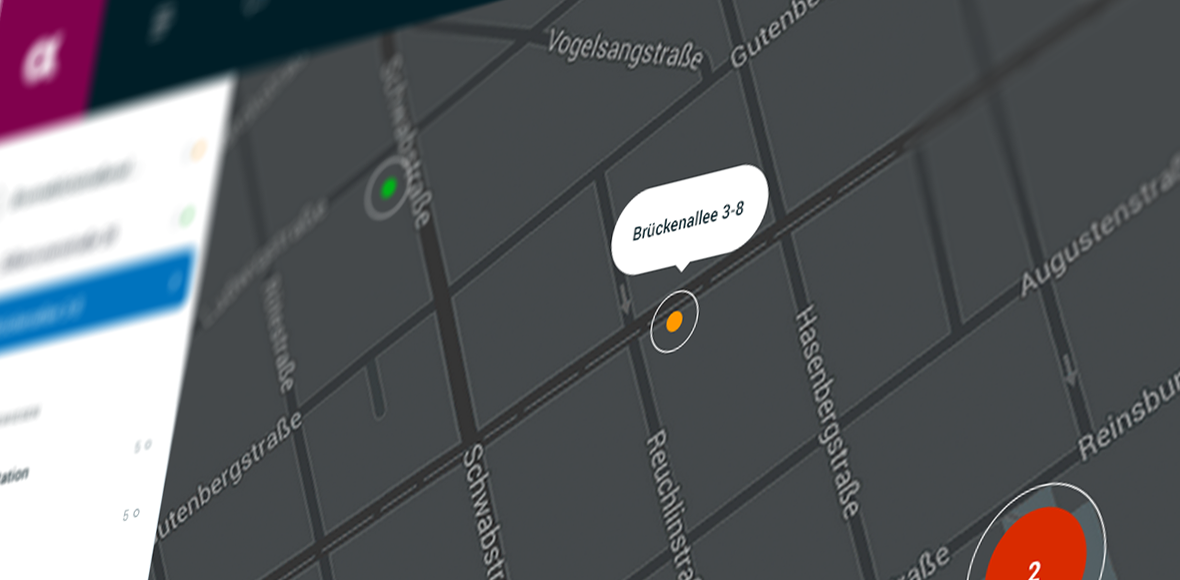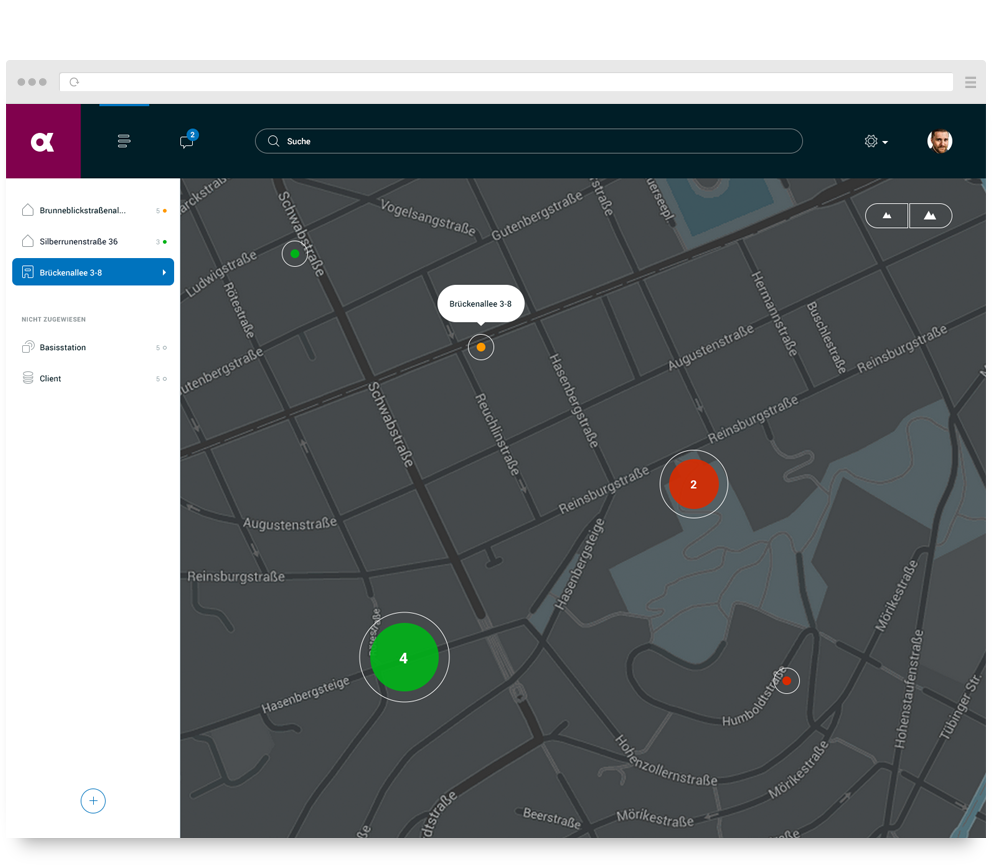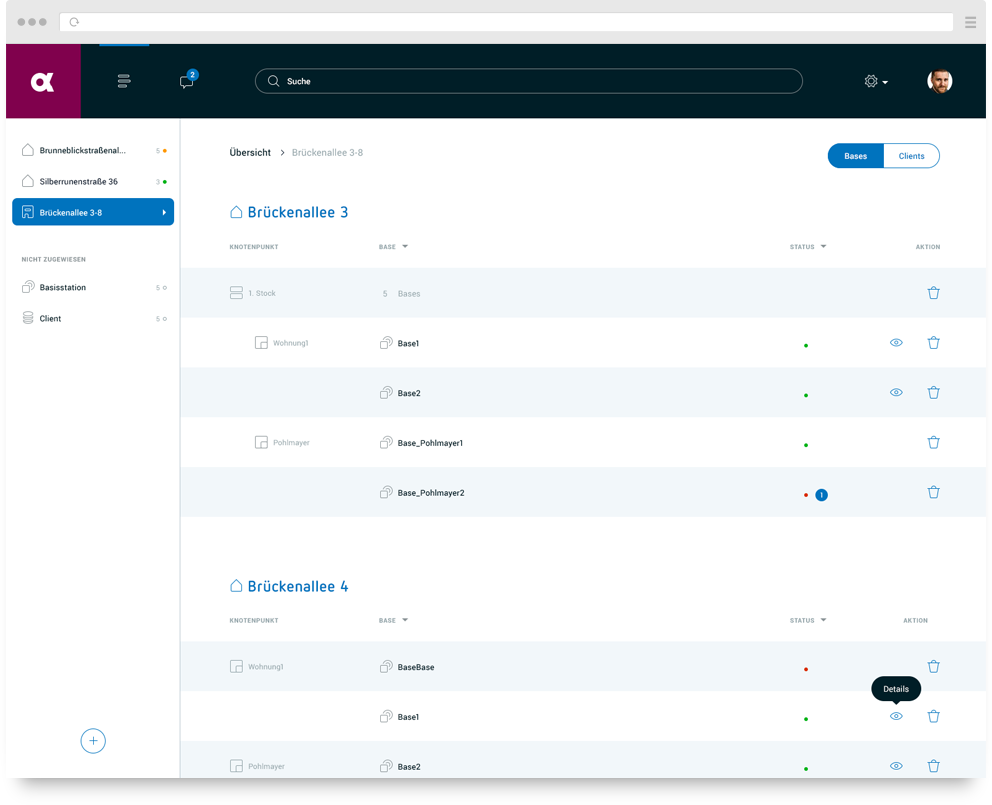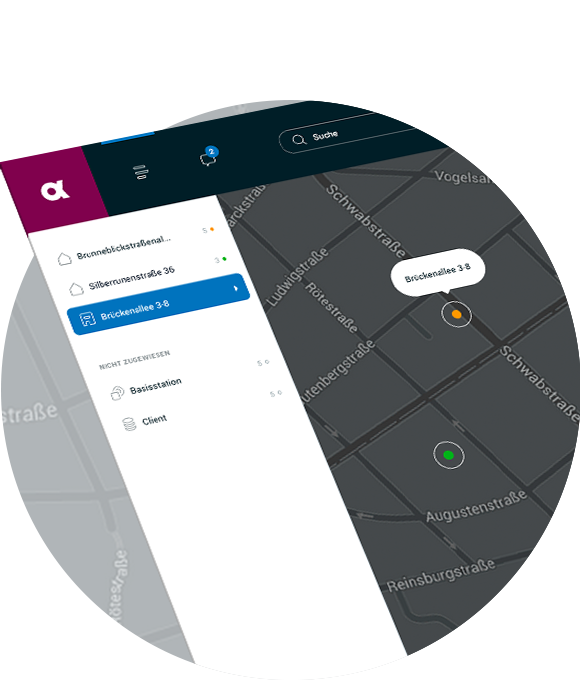 Geography & Hierarchy
To allow a quick overview, close locations are clustered together. Each system is further displayed as hierarchy, giving precise access to the individual items.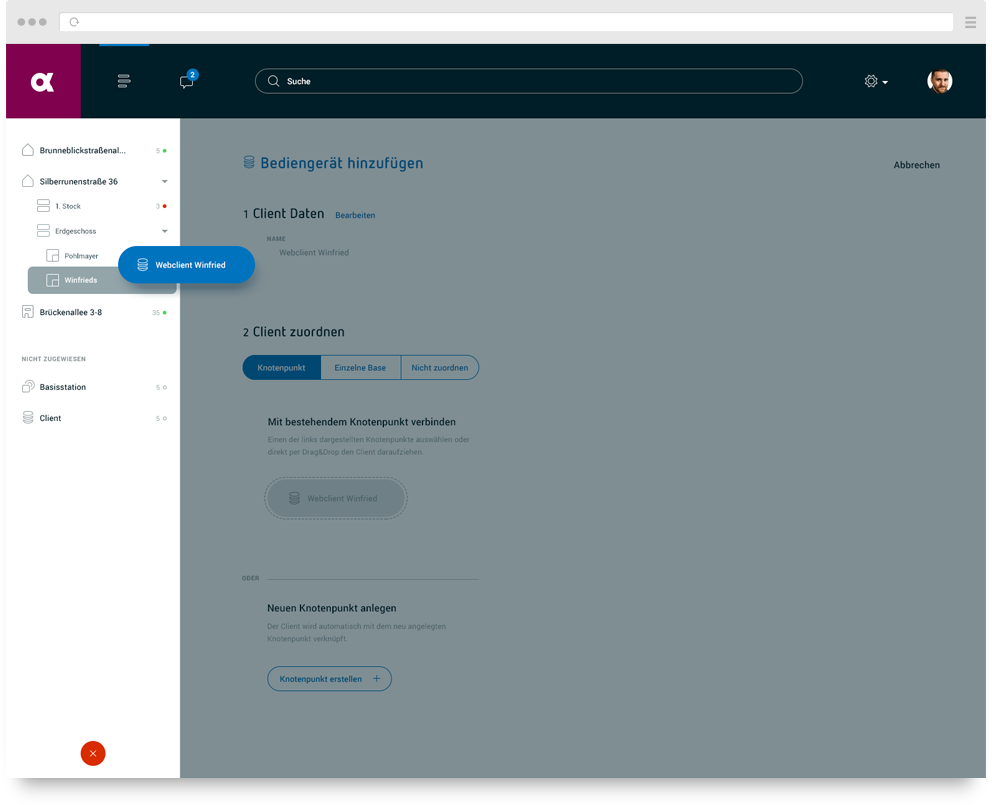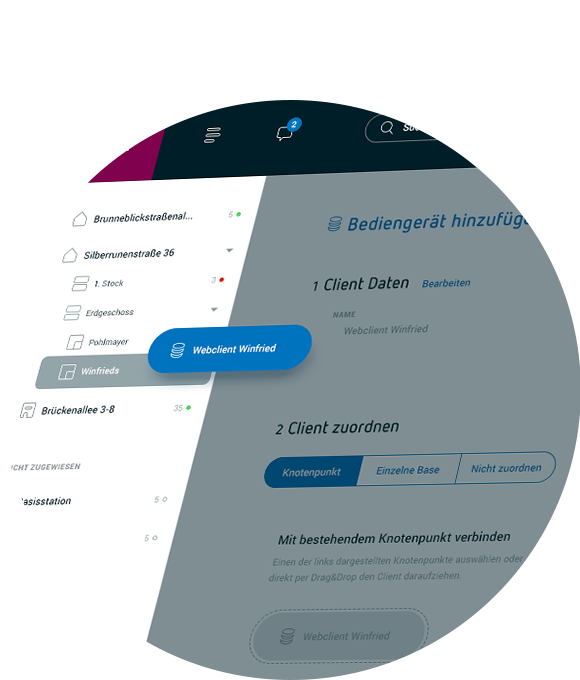 Direct manipulation
The visualized systems are embodied by the connection of the items to each other. With a focus on direct manipulation, items can be arranged and connected in an easy and direct way.